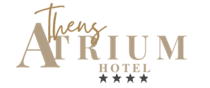 Τοποθεσία
Το Athens Atrium Hotel & Jacuzzi Suites βρίσκεται σε μια ήσυχη περιοχή της λεωφόρου Συγγρού πίσω από την ιστορική εκκλησία του Αγίου Σώστη. μόλις 2χλμ. από την Ακρόπολη, 2,8χλμ. από την πλατεία Συντάγματος και 5χλμ. από την Ριβιέρα της Αθήνας και την κοντινότερη παραλία.
1. Ακρόπολη
2. Θησείο
3. Λόφος Φιλοπάππου
4. Άγιος Σώστης
5. Πλάκα
6. Πλατεία Συντάγματος
7. Σταύρος Νιάρχος
8. Onassis Cultural Centre
1. Μουσείο της Ακρόπολης
2. Θέατρο του Διονύσου
3. Ναός του Ολυμπίου Διός
Αξιοθέατα
Acropolis
The Acropolis of Athens is an ancient citadel located on a rocky outcrop above the city of Athens and contains the remains of several ancient buildings of great architectural and historic significance, the most famous being the Parthenon.
Acropolis Museum
The Acropolis Museum is an archaeological museum focused on the findings of the archaeological site of the Acropolis of Athens. The museum was built to house every artifact found on the rock and on the surrounding slopes, from the Greek Bronze Age to Roman and Byzantine Greece.
Theatre of Dionysus
The Theatre of Dionysus is regarded as the first sample of Greek theatres and the birthplace of the Greek drama. It was built into a natural hallow at the southern slopes of the Acropolis and it is the first theater in the world. This ancient theater was dedicated to Dionysus, the god of wine making and ecstasy, whose festivals was the driving force behind the development of Greek theater. Probably established in the late 6th century, the theater has been reconstructed many times since then.
Plaka
In the shadow of the Acropolis and its ancient temples, hillside Plaka has a village feel, with narrow cobblestone streets lined with tiny shops selling jewelry, clothes and local ceramics. Sidewalk cafes and family-run tavernas stay open until late, and Cine Paris shows classic movies al fresco. Nearby, the whitewashed homes of the Anafiotika neighborhood give the small enclave a Greek-island vibe.